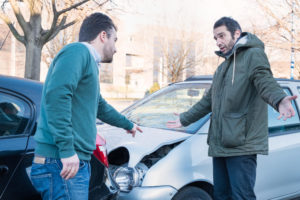 If you've been in a car accident in Florida, you may have significant expenses that you never planned for. Major or irreparable damage to your vehicle and other property is a likely result. If you were injured, you might face mounting medical bills, lost wages, and other financial losses. For many accident victims, the physical pain and emotional anguish from a violent crash can also take a toll.
Because car accidents can have a wide-ranging impact on your life, it's no wonder many people need to consider legal action against an at-fault driver after an accident. However, suing someone personally – instead of seeking compensation from their insurance – isn't always possible or practical.
The Tampa Bay personal injury lawyers at Zervos & Calta, PLLC, have more than 45 years of combined legal experience helping people in the aftermath of car accidents. We've helped Florida car accident victims recover millions of dollars to pay their medical bills, lost wages, and other losses.
Contact us now for a free claim review and advice about your best options for seeking full compensation for a car crash.
How Long After an Accident Can You Sue for Personal Injury in Florida?
The state's statute of limitations on personal injury claims sets the deadline for filing a lawsuit after a car accident in Florida. In Florida, you have four years from the date of your accident to file a lawsuit. Only rare and narrow exceptions may apply.
Given how complex these cases can be and the amount of work required to secure compensation, it's generally a good idea to speak to a lawyer as soon as possible. That way, you minimize your chance of running into issues with the statute of limitations deadline.
In many cases, the threat of a lawsuit is necessary to get the other driver and their insurer to give you fair compensation for your injuries. You don't want to risk losing your ability to recover compensation.
Is It Worth Suing Someone Personally After a Car Accident?
Unfortunately for car accident victims in Florida, the state has made it extremely challenging to sue someone personally after a car accident. That's because Florida relies on a no-fault system for most (though not all) car accident claims.
Under Florida's no-fault system for car accidents, you cannot sue the other driver unless certain conditions are present. Instead, most accident victims get compensation for their injuries by filing a claim with their own insurer.
State law requires all drivers to carry at least $10,000 in Personal Injury Protection (PIP) coverage, along with $10,000 in property damage coverage. If you're involved in an accident, your first step will be to file a claim with your insurer to claim your PIP benefits. PIP benefits only cover 80 percent of your medical bills and 60 percent of your lost wages – and just up to the limits of your policy.
If your losses in a car accident exceed the benefits provided under your insurance policy, you could try to sue the other driver to recover additional compensation.
If the driver does not carry liability insurance – which is not a requirement in Florida – you could potentially turn to that driver's assets. Collecting on judgments is difficult if the at-fault party has limited assets. It is impossible if the driver is legally "judgment-proof," meaning they don't have enough money or assets to satisfy a court judgment. Being judgment-proof affords them protection from debt collectors.
Determining the best course of action to pursue compensation can be complex. An experienced Florida car accident attorney can explore every possible avenue on your behalf.
How Much Can Someone Sue for After a Car Accident?
Every car accident case is different. There's no specific limit on how much you can sue someone for after being involved in an accident. That said, there are certain things you can generally recovering compensation for, including:
Any medical bills related to the injuries you sustained, such as the cost of hospital stays, doctors' visits, prescription drugs, physical therapy, lab work, and diagnostic imaging (X-rays, MRIs, CT scans, etc.)
Any lost wages if you missed work after the accident
Your diminished capacity to earn a living if your injuries left you disabled in some way
The value of any property that was damaged or destroyed in the accident, such as your vehicle
The physical pain you've suffered because of the accident
Any mental anguish you've suffered because of the accident
Tapping UM/UIM Coverage Under Your Own Auto Policy
It's common for many Florida drivers to have no insurance or not enough insurance to cover the damage they cause. Suppose you're involved in an accident with an uninsured or underinsured driver. In that case, another way you can recover compensation for your injuries is to file a claim with your insurer under the terms of your uninsured (UM) or underinsured motorist (UIM) coverage. This way, you can recover additional compensation without having to file a lawsuit.
The catch here is that Florida does not require drivers to carry UM/UIM coverage. If you do not have this coverage as part of your policy at the time of an accident, you will be unable to get any compensation this way.
Even if you have UM/UIM coverage, you may still face a challenge securing proper compensation. Although you are dealing with "your" insurance company, the insurer still has its bottom-line profits to protect. Many car crash victims need help from an attorney to get fair UM/UIM benefits.
Get Help from Our Florida Car Accident Lawyers
If you have questions about filing a lawsuit after an accident in Florida, the legal team at Zervos & Calta, PLLC, would be happy to speak with you. We are ready to review your case and let you know what your options are.
Get a free initial consultation by calling one of our four offices in the Tampa Bay area or visiting our contact page.