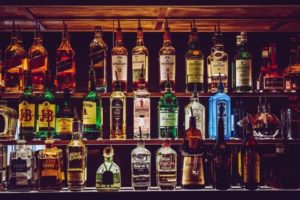 Safe driving depends on the driver's ability to make sound judgments, react quickly to hazardous road conditions, and maintain high levels of concentration. Alcohol diminishes these skills, which compromises the safety of road users.
Some of the effects of alcohol consumption that drastically reduce driving ability include:
Poor judgment
Slow reaction time
Reduced concentration
Impaired coordination
Poor vision
High levels of alcohol in the driver's bloodstream compromises essential skills such as eye, hand, and foot coordination. This compromised state translates to the inability to react to hazardous situations. A driver with impaired coordination may swerve awkwardly on the roadways, in addition to responding slowly to critical situations. On the other hand, reduced concentration makes it difficult to stay in a lane and react quickly when the vehicle in the front stops at an intersection. Impaired vision undermines the driver's ability to determine the speed and distance of approaching vehicles.
Telltale Signs of a Drunk Driver
To avoid the risk of an accident, you should look for telltale signs of drunk driving and keep a safe distance from any suspicious vehicles. Impaired drivers often display identical behavior on the roadways.
Tailgating – In many cases, drunk drivers do not keep a safe following distance due to impaired judgment or a misguided sense of invincibility. They may mimic the movements of the vehicle in front to appear as if they are driving normally. This behavior increases the chance of crashing if the vehicle in front makes a sudden stop.
Drifting – Drifting into adjacent lanes or meandering in an and out of traffic are telltale signs of driving while intoxicated. Reduced concentration undermines the driver's ability to drive in a straight line. Swerving and drifting increases the risk of getting into an accident.
Overusing the brakes and improper signaling – Diminished coordination and concentration levels may cause the drunk driver to brake and signal erratically. The frequent braking may be due to any perceived hazards on the road. Also, the driver may forget to use signals, apply the wrong blinker, or leave the turn signal on for extended periods. Failure to notice these telltale signs may lead to accidents and personal injuries. At night, some impaired drivers may cause an accident and injuries after forgetting to turn the headlights on. For this reason, you should drive with caution when you encounter vehicles without headlights.
Driving too slowly – Some intoxicated drivers overcompensate for their reduced concentration and coordination by driving too slowly. Although slowing down is better than speeding, driving too slowly can create hazards on freeways.
Hugging the center line – When a drunk driver tries to mask their impaired condition, they may drive close to the center line. This behavior may be due to the driver's attempt to drive in a straight line.
Gross violations – In some instances, intoxicated drivers can make gross driving errors, such as switching to the wrong side of the road, overtaking dangerously, and fail to stop at controlled intersections.
Final Thoughts
Keeping a watch for signs of driving under the influence makes it easier to avoid an accident. On the other hand, if you are involved in an accident with an intoxicated driver, you should inform law enforcement officers about your suspicions. Doing so ensures that police officers conduct DUI breath or blood tests. Our experienced accident attorneys provide professional legal advice if you or a loved one are injured in a DUI accident where the other driver is intoxicated. Call us for a free consultation.