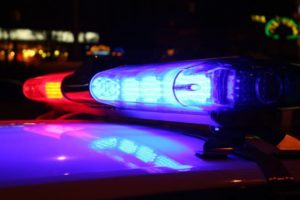 The Florida Department of Highway Safety and Motor Vehicles (FLHSMV) has deemed January as Move Over Month, to help educate all drivers in Florida about the importance of moving over or changing lanes when emergency or service vehicles are stopped on the side of the road. Records show that there were 182 accidents in 2019, and more than 20,000 tickets were written for drivers who did not follow the law or move over. FLHSMV and the Florida Highway Patrol (FHP) are forming a partnership with the Florida Sheriffs Association, Florida Department of Transportation, Florida Police Chiefs Association, and AAA. The group's goal is for all first responders, Road Rangers, law enforcement, and service or utility workers to Arrive Alive in 2020.
FLHSMV Executive Director, Terry L. Rhodes, stressed the critical role played by first responders and law enforcement in assisting during crashes, the importance of road rangers and tow truck drivers in helping disabled vehicles, and the importance of utility and service workers in restoring damaged power lines. He said, "The Move Over Law is in place to protect those who serve all of us on the roadways, giving them a safe space to do their jobs. Move Over, Florida, and help ensure that these public servants come home safely each day."
In instances where drivers are unable to change lanes or give way in the lane closest to the service vehicle, by law they must go at least 20 miles per hour slower than what the posted speed is at that point. Failing to slow down or move over endangers public servants when they are dutifully fulfilling their job to protect and serve Florida citizens and visitors.
The Move Over Law says vehicles must change lanes or move over as soon as they can do so safely when they see any law enforcement, emergency or service vehicles with visible signals or signs while they are stopped on the road or side of the road. This includes garbage trucks, tow trucks, and Road Rangers.
The Move Over Law became a law in Florida in 2002, and it requires drivers to yield right-of-way, move over, or slow down for the vehicles mentioned above. In 2014, the law became more inclusive when it added sanitation and utility vehicles.
The Director of the Florida Highway Patrol, Colonel Gene Spaulding, emphasized that moving over gives workers enough room to do their jobs without worrying about being in danger from speeding vehicles. He said, "The Move Over Law was enacted to help protect public service professionals while they protect Florida's motorists in one of the most dangerous environments: the side of the roadway."
Here is what all drivers in Florida must do to be in compliance with the Move Over Law.
On multi-lane roads:
If you are in the lane closest to a stopped emergency, sanitation, Road Ranger, or wrecker vehicle, move to another lane as soon as you are able to safely, always using your blinkers to show your intention to other drivers.
If you are not able to move over safely, you must slow down so that your speed is at least 20 mph slower than the posted speed limit.
Allow other drivers room who may also be attempting to change lanes.
On two-lane roads:
Slow down so that your speed is at least 20 mph slower than the posted speed limit.
If the speed limit is 20 mph or less, slow your speed to 5 mph.
Anyone who observers someone driving aggressively or in an unsafe manner, they are encouraged to report them by calling the Highway Patrol at *FHP (*347).
If you would like more details or information on Florida's Move Over Law, please visit the Florida Highway Safety and Motor Vehicles website.