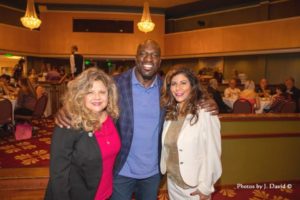 On June 26, 2019, the Wheelchairs 4 Kids charity held a fundraising event at the Safety Harbor Resort and Spa in Safety Harbor, FL. The Heroes Luncheon was hosted by retired WFLA News Channel 8 Anchor Gayle Sierens, and sponsored for the second year by Zervos & Calta, PLLC, Personal Injury Attorneys.
Giving Children Mobility, Dignity, and Independence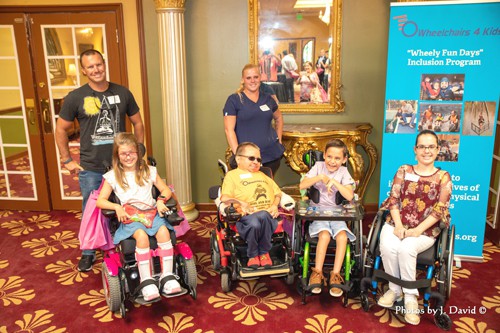 The Heroes Luncheon this year was a celebration of eight years of Wheelchairs 4 Kids helping children with disabilities and it was a huge success! Special Keynote Speaker was Nick Santonastasso, who talked about how he didn't let the many obstacles in his life keep him from achieving his dreams. His amazing story of how he overcame a victim mentality was very inspiring for everyone there, and some of the children had their pictures taken with Nick after the luncheon. Many of these pictures can be seen, along with more information about the charity, on their Facebook page.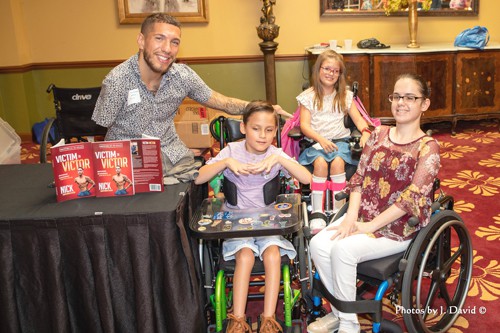 "Wheelchairs 4 Kids" is an active nonprofit organization dedicated to improving the lives of children with physical disabilities. Often children who have physical disabilities don't have a wheelchair that is the right size or one that fits their needs. Being in a wheelchair that is too small or not safe can be detrimental to their health and makes it much more difficult for parents to care for them. With the demand growing and more applications coming in every year, some of those needs are being met due to the support of these Tarpon Springs personal injury lawyers.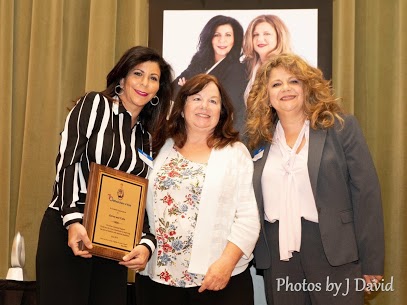 Injury Lawyers Support Their Community
Attorneys Angela Zervos and Lauren Calta support their community in multiple ways, including their pledge last year of $50,000 to Florida Hospital North Pinellas to help remodel the new ER department. The funds will help provide a state of the art pediatric emergency room, which will be child-friendly and comfortable. Their continuing support and fundraising for Wheelchairs 4 Kids help kids receive wheelchairs to help with mobility issues. "We are so honored to be able to help," said Angela Zervos, "but also humbled by the children themselves and their stories. This charity needs your help and every donation makes a difference."
Disabilities Can Be Caused by the Negligence of Others
Zervos & Calta, PLLC represent persons who have been injured due to the negligence of others, whether from an accident or malpractice. Sometimes children suffer lifelong disabilities birth-related medical malpractice or as the result of an accident, so being able to help provide wheelchairs to increase the quality of their life is very satisfying for the medical malpractice lawyers. They were the sole sponsors of this year's luncheon.
About Zervos & Calta, PLLC
Zervos & Calta, PLLC have over 45 years of combined personal injury litigation experience, with four offices located in Clearwater, Tarpon Springs, Spring Hill and St. Petersburg, Florida, These accident lawyers, who exclusively represent injured persons, have a combined recovery of over $50 million in settlements for victims of truck accidents, motorcycle accidents, car wrecks, slip and fall accidents, and brain injury victims. The initial consultation is always free and there are no fees or costs unless there is a recovery.
DISTRIBUTION LINKS
video.myfoxspokane.com
video.myfoxyakima.com
www.datelinecarolina.org
www.fox21delmarva.com
www.fox34.com
www.kake.com
www.kasa.com
www.telemundolubbock.com
www.tulsacw.com
www.valleyscw.com
www.wboc.com
www.wfmj.com
www.wicz.com
central.newschannelnebraska.com
metro.newschannelnebraska.com
midplains.newschannelnebraska.com
northeast.newschannelnebraska.com
panhandle.newschannelnebraska.com
plattevalley.newschannelnebraska.com
rivercountry.newschannelnebraska.com
southeast.newschannelnebraska.com
www.1170kfaq.com
www.929thedrive.com
www.abc-7.com
www.abc6.com
www.bigcountry995.com
www.erienewsnow.com
www.htv10.tv
www.khits.com
www.kitv.com
www.klkntv.com
www.ktvn.com
www.kvoo.com
www.lubbocks969thebull.com
www.nbc-2.com
www.nbc29.com
www.news9.com
www.newson6.com
www.rfdtv.com
www.snntv.com
www.wrcbtv.com
www.wrde.com