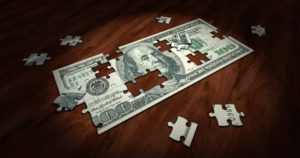 How Much Could I Receive for My Case?
There are several factors used to determine what your case is worth. The value of your case is based on what your actual damages are. Damages can be broken down into two categories – economic and non-economic.
Economic damages are:
Medical bills already incurred for medicines, hospitalization, medical care, and supplies, etc.
Bills you may incur for care in the future
Income you've already lost
Future lost income
Other expenses that would not have been incurred but for your injuries.
Non-economic damages include:
Pain and suffering you're already suffered
Pain and suffering you may still incur
Loss of the enjoyment of life
Mental anguish
Disability or disfigurement
Loss of consortium
What if the Accident Was Partly My Fault?
In Florida, you can receive compensation for damages, even if you are partly at fault. The value of your case will be reduced by the percentage of responsibility that you bear in causing the accident, called "comparative negligence." Keep in mind that if the accident were entirely your fault, you would not be entitled to recover any damages from the other party's insurance company.
How Long Before I Receive a Settlement?
Every case is different, but typically cases can be resolved within a few months. The time it takes can vary among law firms for several reasons.
Is your personal injury lawyer helping to keep your case moving?
Are your injuries the kind that requires longer treatment time? If so, rushing into a settlement is usually not a wise decision.
Is your case the kind that warrants a lawsuit? If so, these cases can take anywhere from one to three years to go to trial.
Depending on the insurance company, some cases can take longer to settle than others. Some companies are slow to settle, while others evaluate claims promptly.