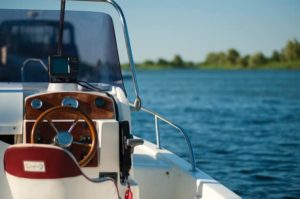 Due to Florida's wonderful weather, boating can be enjoyed year round. From June through September the boating season really booms, with many seasoned and new boat owners enjoying the water. For new as well as long-time boat owners, following safety precautions is necessary for everyone to be safe and prevent accidents. The following tips should not be taken lightly, as it could make the difference between a fatal boating accident or staying alive.
Boating accidents are commonplace in Florida, due to the large amount of boats in the state. In fact, Florida has the highest number of registered recreational boats in the country. The Coast Guard reported in September 2019 that Florida is again #1 in the nation boating accidents, injuries and fatalities. This is in part due to the increasing number of people who move to the state each year, along with more new boat owners who have not taken any kind of safety course. They buy a boat and take it right out on the water, putting their lives as well as those of other boaters at risk.
Tips for staying safe while on the water
Never consume alcohol or drugs while operating a boat. This should go without saying, and yet a large number of people violate this safety rule. Alcohol consumption is the same for driving a boat as it is for a car – the legal limit is the same for both. Every year Florida game wardens arrest boat drivers who have a blood alcohol level over the legal limit. Most boating accidents that result in major injuries or deaths are because of alcohol.
There is a list of things that you are required to have on board a boat while it is underway. Probably one of the most important of those is life jackets. There should be one available for every passenger on board, and children are required to wear one that fits them at all times when the boat is underway. When a child under 13 isn't wearing a citation, the boat driver can receive a citation. A large portion of boating fatalities are because of drowning, and 85% of them are not wearing a life jacket.
Knowing how to swim is can increases your ability to stay safe in the case of a boating accident. Non swimmers should wear a life jacket at all times that a boat is moving. Accidents happen quickly and unexpectedly, without time to put one on before it may be too late. Accident victims could be in the water for a long period of time, and without knowing how to swim or having a flotation device, their chance of survival is slim.
All boat owners should take a boating safety course. There are online courses that teach navigational skills, basic safety, and how to operate a boat safely. There are other courses as well that teach how to read the weather so that you can avoid being caught out on the water when it is unsafe. Some areas provide classes in person where one can practice docking and other basic skills. Anyone that is born after September 1, 1993, must take and complete a course in boater education to be able to drive a boat with a motor of 15 hp or more.
Power Squadron will inspect your boat for free to ensure that you have all the required safety gear on board. They are often present at the most populated boat ramps on weekends, and work on first come-first served basis. You can also arrange to meet them for an inspection by contacting them on their website https://tampaps.org/.
Zervos & Calta, PLLC, can help if you or someone you love is injured in a boating accident that is caused by someone else's negligence or carelessness. Let us help you receive justice and compensation for your injuries.