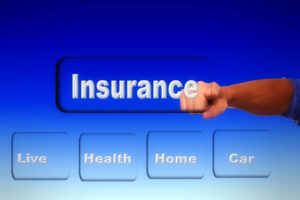 Any time you are injured in a car accident, the first thing you should do is be checked by a doctor. Even if you think you haven't been hurt, pain can show up much later, indicating an injury that wasn't evident initially. The next step is to contact your insurance company. But is that the best thing to do?
Insurance companies are very good at eliciting information from you that could prevent your being able to file a claim later and get the full compensation for your injuries that you might be entitled to. To avoid making a critical mistake right from the start, it may be best to contact a good car accident lawyer who will guide you through that.
These are some of the most common mistakes people make after being involved in an auto accident.
Not filing a police report
Any time a car accident occurs in the state of Florida that results in injuries or a death, Florida law requires that a police report be filed. Sometimes the driver of the other vehicle will try to talk you out of contacting the police, because they may not have insurance, or for other reasons. Failing to file a report will put you in trouble with the law, as well as make it very difficult to prove your case for a settlement or in court.
Failure to get medical attention promptly
There are a lot of reasons people don't get medical attention right after being injured in an accident. They may think their injuries aren't severe enough to warrant the trouble, they may not have insurance and can't afford the visit, or it may be inconvenient to take the time to go. However, waiting could cost more in the end. If they wait more than a day, it could be difficult to prove that the injuries were a result of the accident.
Not filing a claim in time
Depending on the type of claim you file, Florida has a statue of limitations for different claims. If you wait past this time period, you will not be able to pursue collecting any damages or compensation. The best action to take is to contact a personal injury attorney as soon after the accident as possible. They can advise you as to whether you have the basis for a claim.
Failing to follow doctor's orders
If you've suffered injuries, the doctor will most likely prescribe a treatment plan to follow and possibly medications to take. Failure to follow through with those can jeopardize your case as the insurance company can use it against you. For example, if you are told by your doctor to take some time off work and not be on your feet for a period of time and you ignore those instructions and go back to work, the insurance company can say that it shows that your injuries weren't really serious. Always follow the instructions given by your physician, not only for your heath, but also so you don't
Taking the insurance company's first offer
Insurance companies want to hold on to their money and pay out as little as possible. They will usually offer a settlement, knowing that most people need the money and will accept the offer. You need to be aware that the first offer will most likely be on the low side and may not be enough to cover your damages, expenses, and loss of wages. Once you have cashed the check, that ends any right to be able to pursue filing a claim or other legal action. Your personal injury attorney should be in charge of dealing with the insurance company.
Giving a statement to the other driver's insurance company
The last thing you should do is talk to the insurance company for the other driver, if they call and want your statement. Refuse the impulse to talk to them and refer them to your attorney immediately. They are very good at getting you to say something that could hurt your case, as that is their job.
If you or someone you know has been injured in a car accident that wasn't your fault, get in touch with us as soon as possible. We have over 42 years of experience in personal injury, in and out of the courtroom. Contact Zervos & Calta, PLLC for a free consultation about your case today. Call 727-937-3171 today and let us fight for the compensation you deserve.