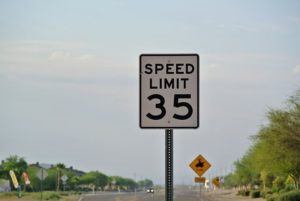 Millions of people are injured in auto accidents across our country every year. Unfortunately, fatalities often happen.
Although you can't control the carelessness of other drivers on the road, there are things you can do to help keep you and your family safer.
In order to avoid losing your life or suffering serious injuries, here are some tips from our Tarpon Springs car crash attorneys for staying safe on the road.
Wear a seat belt. Always having a seat belt on has been proven to help prevent injuries when involved in an automobile accident. Being thrown from a vehicle is a common injury that happens when the driver isn't wearing a seat belt, and is often fatal.
Follow the speed limit. If another car moves into your lane seemingly from nowhere, or a car in front of you slams on their brakes, it is very difficult to come to a stop in time if you are speeding. People who drive at excessively high speeds cause more accidents and sustain injuries that are more severe than those who drive at the speed limit.
Don't drive under the influence. Not only is drinking and driving against the law, but it is one of the leading causes of car accidents. You and the people in the other vehicle could suffer serious injuries or be killed if your driving is impaired. Be sure to have a designated driver if you plan to drink, or call Uber!
Be aware of other drivers. In many cases, an accident may not be your fault. It is important to drive defensively so that you can stop your vehicle or change directions if another person is driving unsafely. Be a defensive driver by looking in your side mirrors and rear mirror.
Avoid the use of your cell phone. Use a Bluetooth device or hands free speaker, if you must use your phone. Avoid text messages until you reach your destination or have pulled over.
Make sure your car is in good shape. Check your tires and tire pressure, make sure your headlights and brake lights are all functioning properly and make sure your windshield wipers are in top notch condition!
Plan your trip. Give yourself plenty of time for your commute in case there are traffic delays. Never engage in road rage. Instead, report another driver's aggressiveness by calling 911 and staying in your car.
Following the rules of the road and driving defensively are the best ways to prevent a car accident injuries. Watch for other drivers who may be distracted behind the wheel, and take proper precautions.